The other day, a friend asked me a really great question...
How do you clean pearl earrings?
My friend. This took me a lot of research. I'm sure many of you grew up like me - pearls are worn daily, yet are forbidden to get wet. No pearls in the pool. No pearls in the shower. No perfume spritzes on pearls. If there is water or wetness, don't let it near your pearls.
So you can imagine that when I found this
home remedy
for cleaning pearls, which requires wetting the pearls, I was initially quite skeptical.
So I tried it for myself, and it is fabulous. Here's how it's done.
Prepare a bowl with mild soap and warm water (I used my Olay face wash, but you could also use mild shampoo or soap). Next, place your pearls at the foot of your pantyhose and secure them with a knot (the website I found this method on said you could also use a bridal veil.... hmm...). The pantyhose offer just the right amount of abrasion without scratching the surface of your pearls.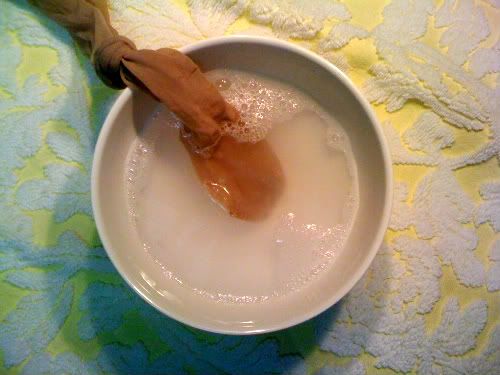 Gently rub off any residue: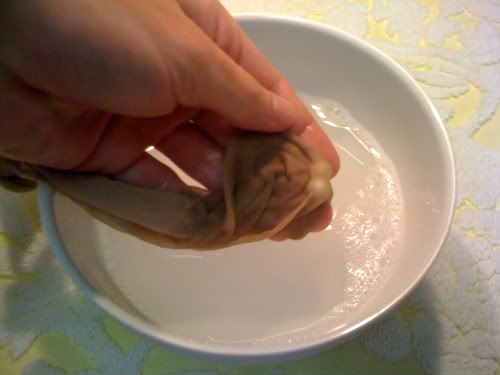 Finally, remove your pearls and pat dry with a soft towel. You're done!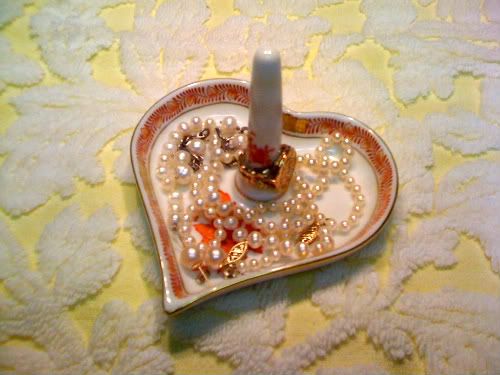 To be honest, I had never cleaned my pearl earrings... is that bad? This method is definitely wife approved, and would work well with other special jewelry too. If you're cleaning your strand of pearls, just be extra gentle so you don't snap the strand (!).